The Best Balayage Straight Hair for 2020
Want to change a mood by changing the hair color but dare not to test on your own hair? Here is the solution
WowEbony is announcing a brand new Celebrity inspired brown and blonde in highlight and balayage style.
Balayage is a French hair coloring technique that has been a growing trend and is making a statement in 2020 as some celebrities like Selena Gomez and Jessica Alba are bringing it to the attention of the public. Traditionally, balayage is paired with curled or wavy hair, but it can also be applied to straight hair with fabulous results.
Light Caramel on Long Straight Dark Brown Hair Balayage
Add streaks of light caramel to your hair with balayage to give your straight hair some pop. Choosing a shade that complements your natural brunette hair color ensures that the end results looks amazing and natural.
balayage dark brown hair and light caramel brown highlights.
Rejuvenate long dark brown hair with soft balayage highlights to bring out your inner glow. The many color lines bring out a fresh look
Caramel Balayage Bob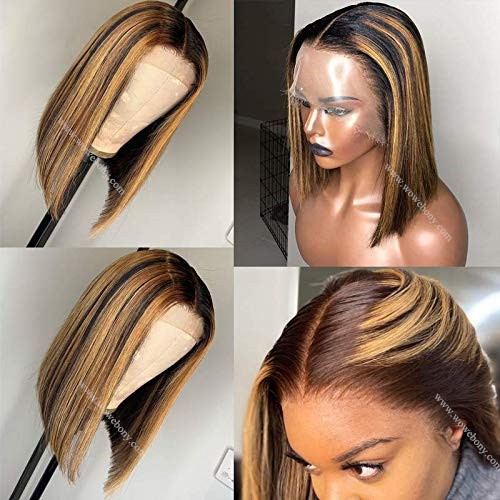 Dress up your dark brown bob with caramel colored highlights. A delicate caramel balayage adds grace and elegance to her already gorgeous look. More ideas about Highlight Styles!