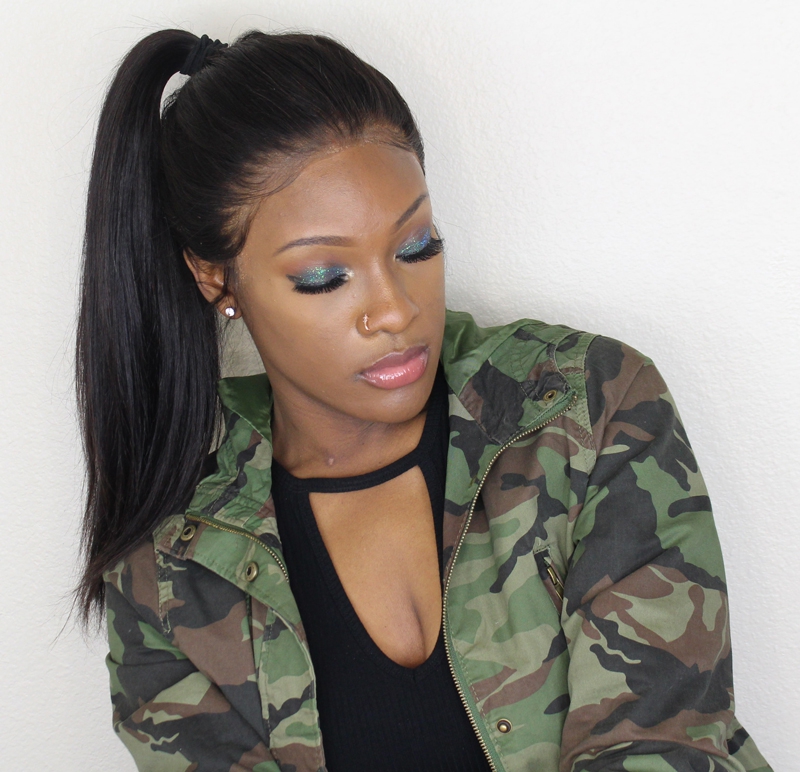 Bleach knots on full lace wigs, Lace Front Wigs, 360 Lace Wigs can be an effective way to improve the appearance of the hairline and part space.
With a lace wig, you may want to bleach knots to create a more realistic appearance of the hair growing from your scalp. Below is introduction about how to bleach knots video.
How To Bleach Lace Closure?
Step 1: Turn lace wig inside out and pin it down to a foam head.If your wigs with baby hairs, pin them down with clips to make sure they are out of the way.
Step 2: Scoop 1-2 scoops of lightening powder into your mixing bowl.
Step 3: Add less than an equal amount of the developer into the bowl and mix into a thick consistency. The consistency should be similar to thick cottage cheese or frosting.
Step 4: With your mixing brush, gently, dab the bleach onto the lace. Ensure you are bleaching all of the knots. Once you're done applying the bleach, cover the lace closure in the aluminum foil.
Step 5: Make sure you keep the bleach on until the knots on the part lace aren't noticeable anymore.
Step 6: Rinse the lightener off of the lace with the lace facing downwards first to avoid getting bleach onto the hair. Continue rinsing until all of the bleach is off.
Step 7: Thoroughly wash and condition your lace.
Step 8: Let your wig air dry. If you're in a rush, you can blow dry, but it's best to let your hair air dry after a chemical process to avoid damage.
Advise about bleach knots
From testing and feedbacks from customers in these 12 years, we clearly know that over bleaching is the main reason of hair mat and shedding!
So we only bleach the knots lightly for color #1b, #2, natural color and lighter colors and do not bleach knots for Jet black color #1. Jet black color is dyed from natural color during producing, and very hard to be bleached again;
There are many ways to get natural hair line and parting area look, ordering silk top lace wigs, using makeup powder to customize are options.
If you insist to bleach the knots, please ask your hair stylist for help!