No matter your hair length or type, a stylish bun will always ensure you a chic and sleek look. With a variety of options available to suit any occasion, this easy-to-achieve hairdo is the perfect do to take you from day to night in style. To help you find the best style for you, we've compiled this section of the most stylish bun hairstyles that you will want to try.
Half Up Half Down
Easy to style and incredibly chic, a half up half down style works well on all hair types. It's a particularly great option if your hair isn't long enough for a full pony.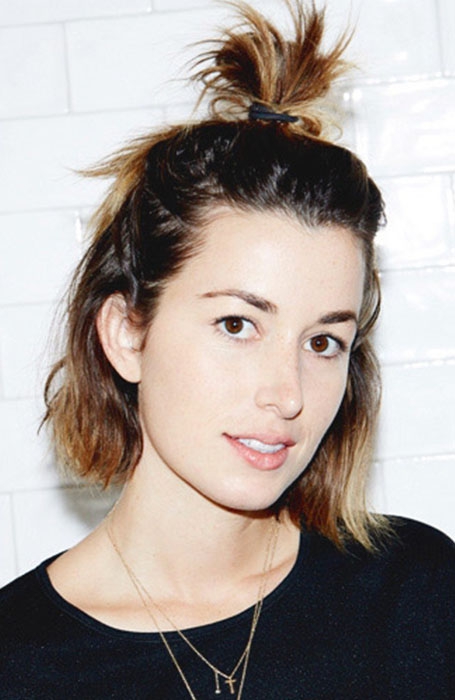 High Bun
The high bun is a classic and chic way to keep your hair out of your face—and look elegant doing it. For an extra sleek and long-lasting style, first, work a little mouse into the roots of your hair. Then, comb your locks back away from your face and brush them into a ponytail, securing the style with a hair tie. Next, twirl the ponytail until it settles around the hair band then secure it with bobby pins.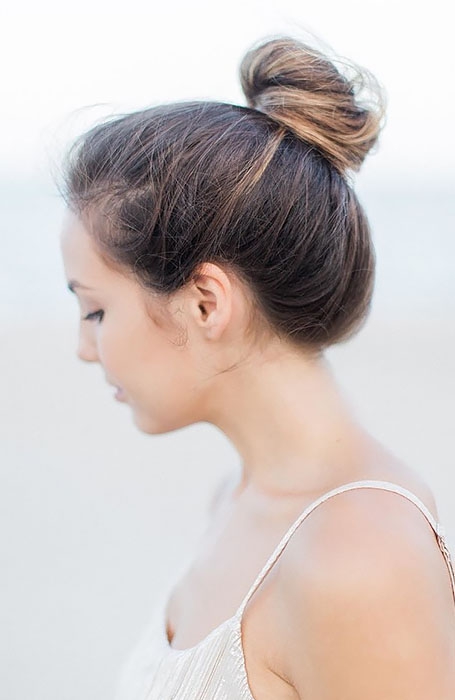 Top Knot Bun
The top knot is a chic and sophisticated hairstyle suitable for every hair type. It's an easy way to keep the hair out of your face in style. All you need to create the top knot is a texturising spray, hair ties, bobby pins and hairspray. It's a particularly great option for messy second or third-day hair!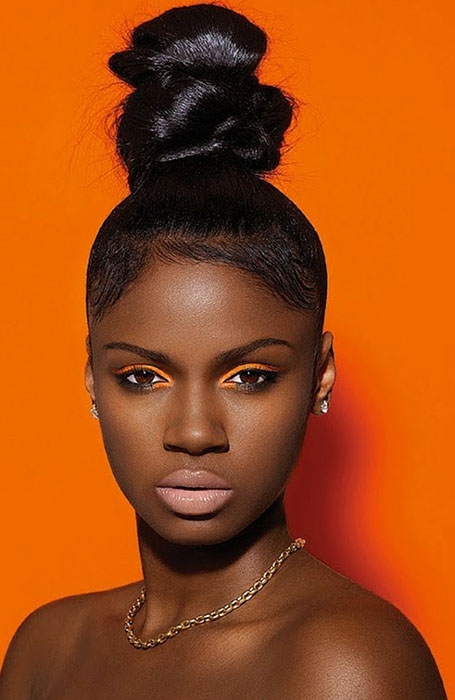 Low Bun
Low buns are the ultimate choice for girls after a hairstyle that's versatile. The chic and sleek do has the power to take you from the gym to a cocktail party in style. A low bun is simple enough to create at home but is just as stunning as a look that's fresh from the salon. If you want to take your hairstyle up a notch, try a braided low bun.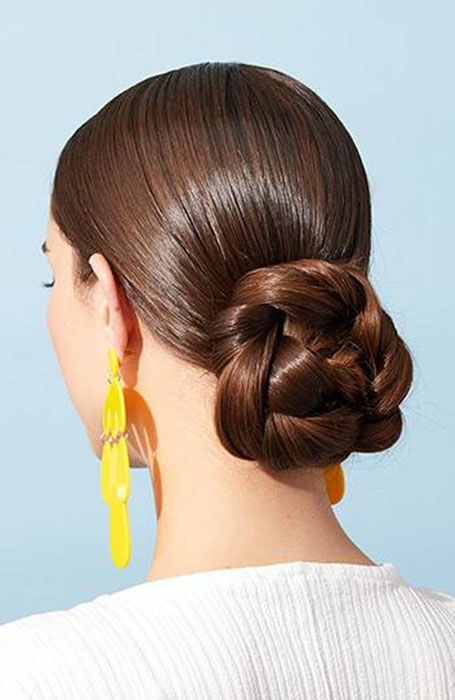 Knot Bun
To create this look, comb the hair back into a low ponytail and add extensions if needed. Divide the hair in half and tightly twist each section. Bring the left section up and over and switch it to your right hand. Then bring the original section from your right hand under and switch it to the left hand. Repeat until you can't make another full rotation. Secure with bobby pins.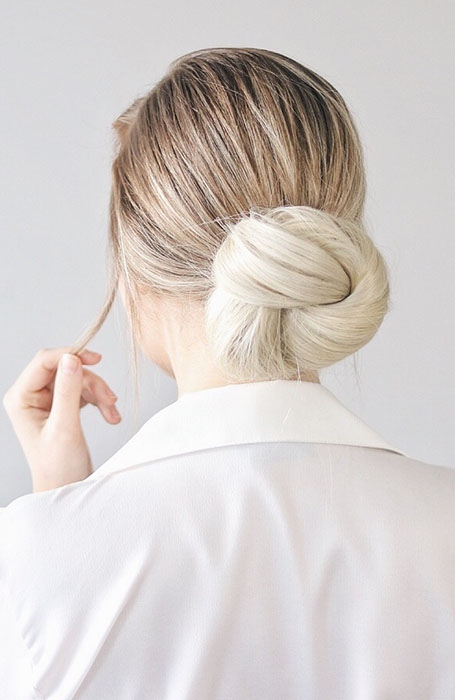 Cornrows Braided into a Bun
Now here's a style perfect for all the cool, trendy girls out there. A cornrows braided bun is a great option for those who like to keep comfortable in style. And being such a long-lasting 'do, you won't have to worry about touching up your style throughout the day!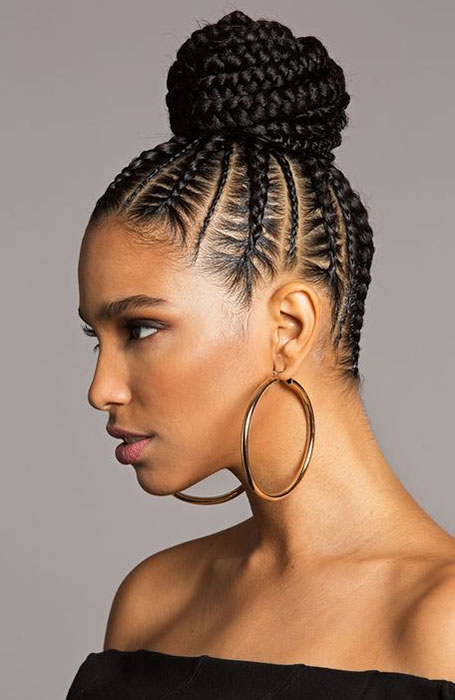 Messy Bun for Medium Hair
If you're ready to ditch the elegant updo for something a little more cool and carefree, then the messy bun is the way to go. The key to making this style work is to keep it simple. Once you find a messy bun routine that works for you, it is sure to be your go-to look for most days. For an even messier and looser style, leave a few sections of your hair hanging loose.
Curly Messy Bun
If you don't have time to style your curls, a quick and easy way to tame them is with a messy bun. The simple hairstyle can even be a suitable option for semi-formal occasions, particularly when paired with hair accessories. To create this striking style, start by flipping all of your hair forward. Next, put your hair up into a ponytail then wrap your hair around the base of it and secure it with a hair tie.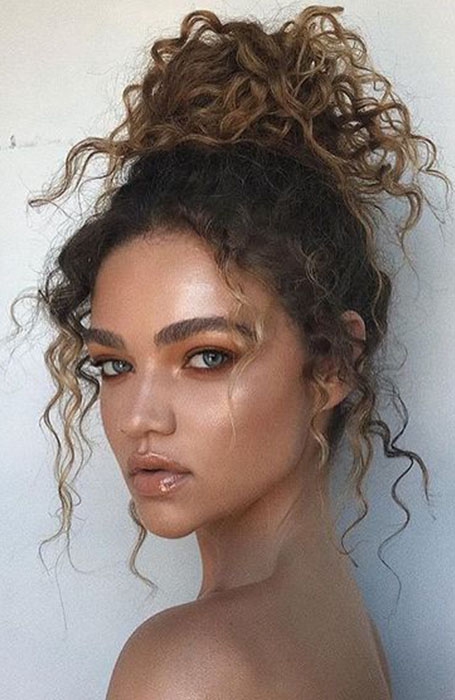 Buns for Short Hair
It can be tricky to find new ways to style short hair. But not to worry, as long as you have hair ties, dry shampoo and bobby pins, there are a variety of ways to wear your hair. On the days when you don't want to bring out your curling iron or straightener, a bun hairstyle is a great option.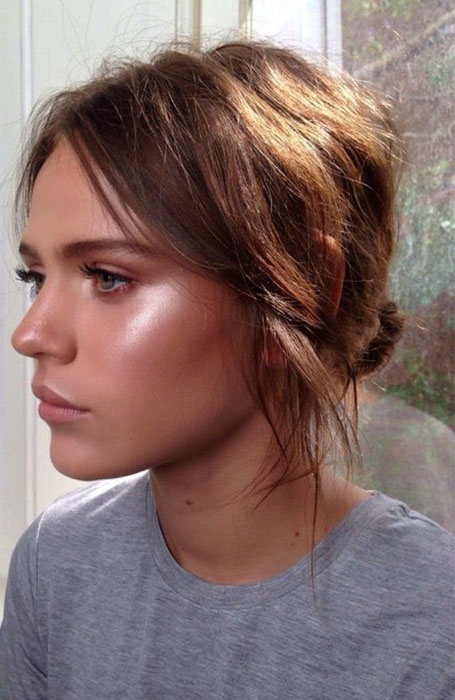 Black Girl Bun
Styling your hair can be difficult since it's quite thick and frizzy. Luckily we have just the style for you! A bun is a cute way to tame your mane. Start with freshly washed hair. The key to making this 'do work is to hydrate your hair with coconut oil or other products. Next, using a wide tooth comb, remove any knots and tangles. Then, gather all your hair into a ponytail and tie it up into a bun.