On Thursday, WoWEbony held their Holiday Pop Up Showroom event at Caden NYC, hosted by their new Brand Ambassador, Tara Wallace. As guests exited the elevator to the space, they were greeted by models donning perfectly styled lace wigs from the brand. The event space consisted of three separate areas which included a lounge space, the Showroom, and the media area where guests lined up for their chance to strike a pose in front of the step and repeat banner. The décor complemented the black, white, and gold tones of the WoWEbony logo.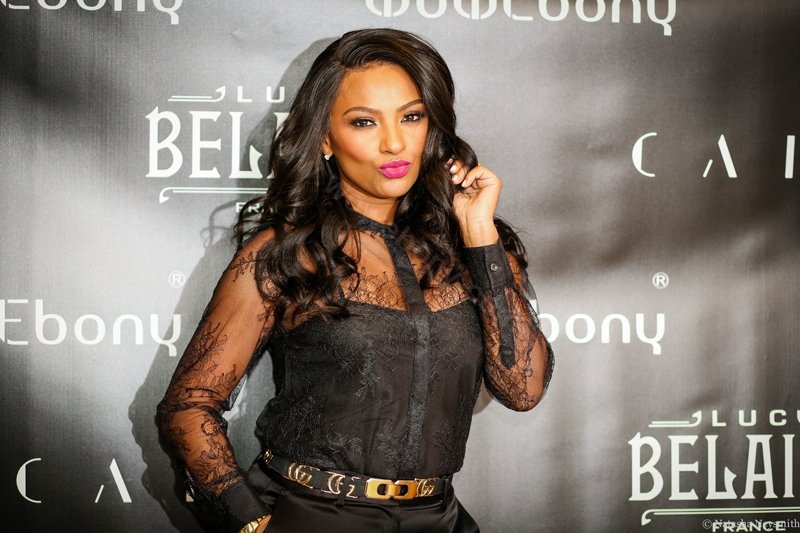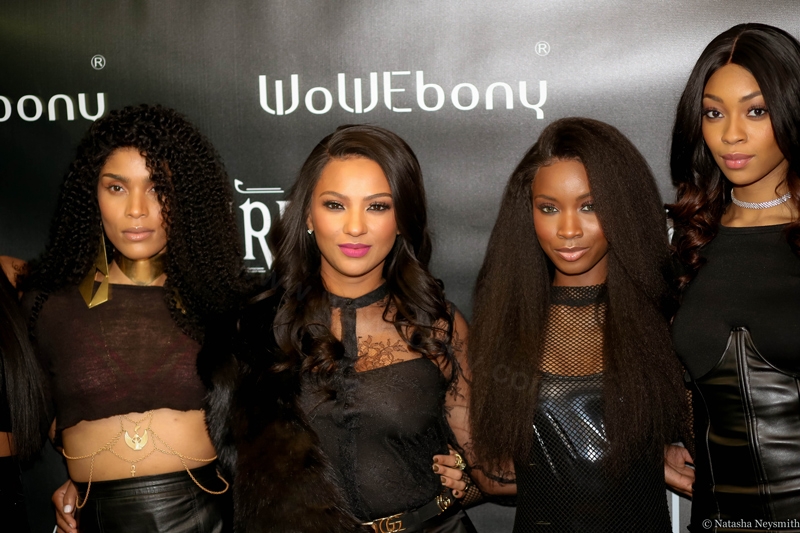 The brand's latest campaign images of Wallace draped the entrance that pushed into the Premiere WoWEbony Showroom. The ambiance was that of an ultra-lounge atmosphere that allowed people to enjoy gourmet popcorn, dessert bites and Belaire champagne while previewing the Showroom. Sounds of the evening were provided by DJ Curencee of The Line Up.
In the Showroom, gold wig heads wearing WoWEbony lace wigs sat atop white geometric pedestals of varying heights. Each head came to life as a different personality based on the style of WoWEbony lace wig it wore. The setup was chic and appeared more like a gallery showing than a hair Showroom.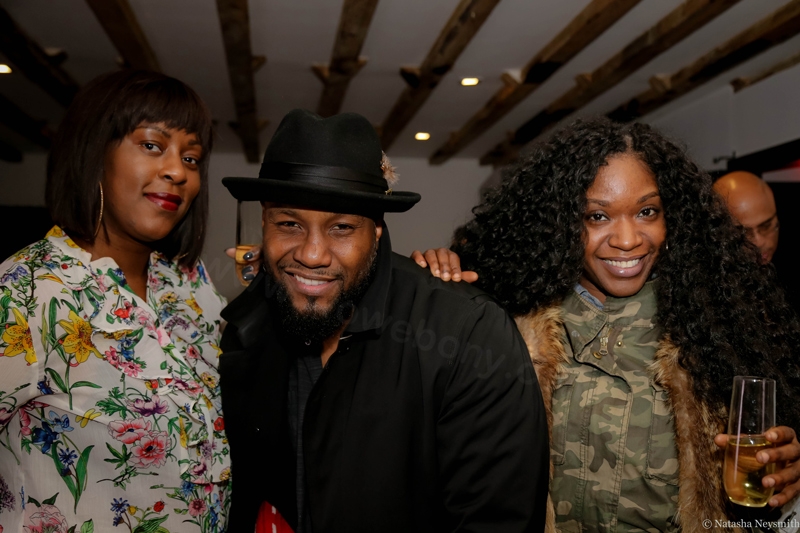 Showroom guests were able to view and shop eight styles from the WoWEbony collection including: Brazilian Kinky Straight, Brazilian Yaki Straight, Indian Kinky Curly, Indian Loose Curly, Indian Ombre, Peruvian Body Wave and Yaki-textured bob styles with and without bangs. There was truly a style and texture for everyone. Models wore various textures, which enabled the guests to see the styles in action, while Brand Ambassador, Tara Wallace, modeled the Brazilian Yaki Straight which was styled in loose curls that framed her face.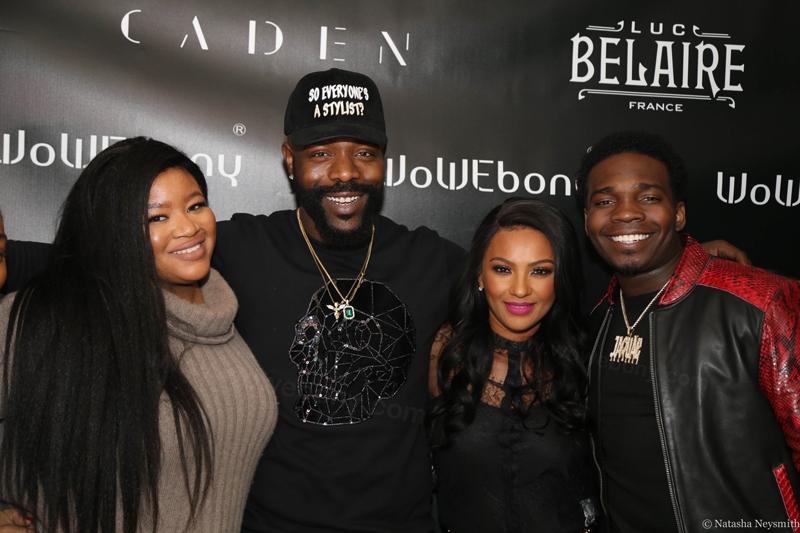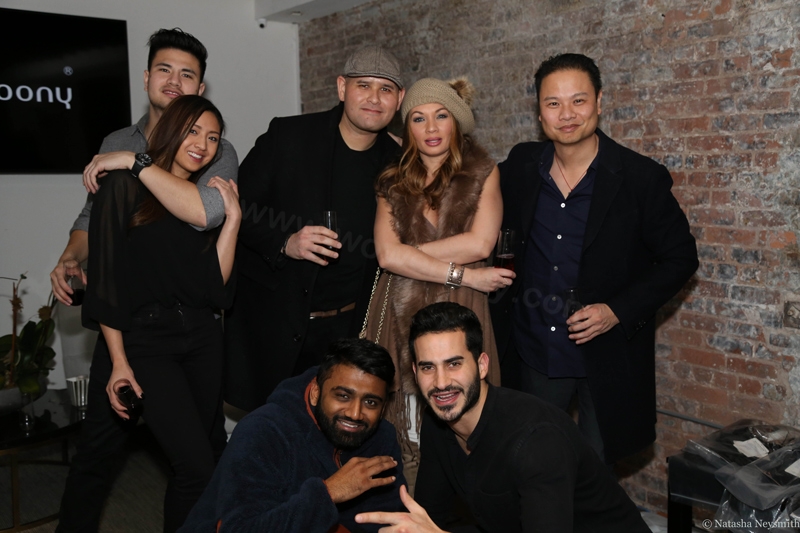 Guests mixed and mingled with Wallace who freely discussed her excitement about collaborating with WoWEbony. She shared her thoughts on the importance of women, regardless of their financial status, being able to have quick, high quality, versatile styling options from a brand they could trust. WoWEbony more than fit the bill and Wallace was grateful for the opportunity to share this remarkable find with others.
---
Bossip is an online gossip and entertainment magazine with a focus on African American celebrities.
Bossip has interviewed celebrities such as Kanye West, Janet Jackson, Sanaa Lathan, Russell Simmons and Damon Dash.

In Touch Weekly is an American celebrity gossip magazine. The magazine is focused on celebrity news, fashion, beauty, relationships and lifestyle,
and is geared towards a younger readership, billing itself as "fast and fun", along with making claims about their lower cover price on their front cover to encourage
buyers to purchase their magazine rather than the other titles on a supermarket checkout rack.