WoWEbony Customers Can Now Earn Free Wigs and Money
New loyalty program lets customers create coupon codes to earn rewards
ATLANTA, GEORGIA, OCTOBER 25, 2018 - The team at WoWEbony is thrilled to announce that they have launched an exciting new incentive program that will let customers earn rewards that include free wigs or $100 cash.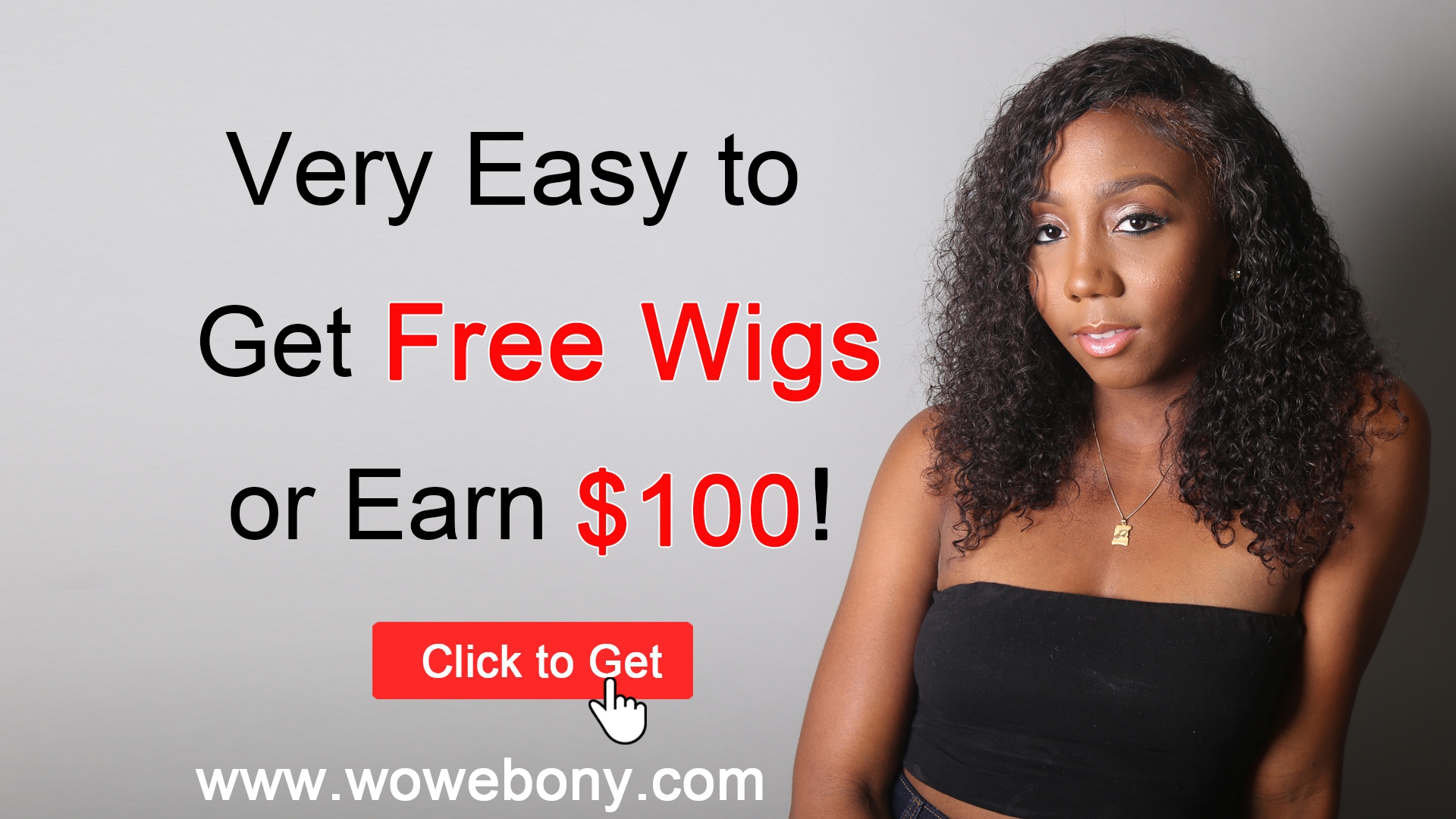 Through the new promotion, customers can create their own coupons codes to distribute as they wish. Customers can share the codes with their friends, family members, classmates, co-workers, social media followers, or anyone they choose. When their code is used, the purchasing customer receives $10 off their order. The more the code is used, the closer the customer gets to claiming their rewards.
When the code is used five times, the creator of the code gets their choice of a free wig or $100. The current free wig being offered is a double drawn 4.5-inch-deep part with a 220% hair density and 12 inches of natural color, valued at $158. Every 60 days, a new free wig style will be available.
"There is no limit to earning the rewards," said the WoWEbony team. Customers are already earning rewards with the new promotion.
"Getting free wigs has been super easy for me," said one recent customer. "I went to the WoWEbony website and created my own custom coupon code. Then I recorded a video about the promotion and shared my code with my fans. The more fans who purchase from WoWEbony using my code, the more opportunities I have to receive free wigs."
With the new promotion, customers can simply create their own coupon codes, share them, and earn wigs and money. More information can be found at https://www.wowebony.com/share-wowebony-get-free-wigs.html.
About WoWEbony
WoWEbony is dedicated to offering premium, handcrafted hair enhancement products for women of color, including full lace wigs, weaves and weft, hair closure, lace front wigs, and more.